Congratulations to Mackenzie Flynn, for making the Varsity Girls Soccer Squad at San Clemente High School.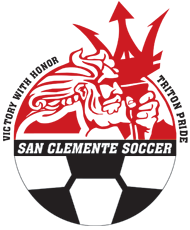 After a solid 10 weeks of strength training at Arete Strength, Mackenzie impressed her coach with her increased speed and strength and realized her goal to become a part of the team that last year was CIF runner-up's.
In just 9 weeks Mackenzie dropped 4% body fat ( which translated to 5lbs of body fat and added of 3lbs of lean muscle.) Her strength levels and speed have shot through the roof as well. Mackenzie worked hard, and improved her weight lifting technique in every single lift using the proper dynamic approach of Olympic or what we call power lifts. Most importantly, after years of training we were finally were able to address and correct Mackenzie's multiple muscle imbalances that we commonly find in young athletes today and it is the #1 inhibitor to reaching the full potential as an athlete.  These imbalances were increasing her chances of injury and limiting her direction ability and overall speed on the field.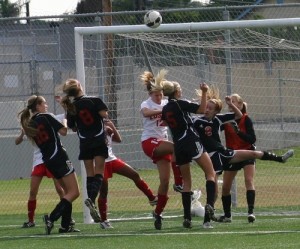 Not only did she greatly improve her general and sport specific strength, she made key nutrition changes, and added key sports nutrition supplements that enabled her to increase stamina in her club games, add more lean mass, reduce soreness, and recover faster. For the first time in her High School career, she has been benefiting from the addition of Olympic lifting that is greatly enhanced starting speed, and change of direction ability. The only thing that beats hard work is working hard to follow a great program that rewards such effort.
Way to Go Mac, and Congratulations on a job well done. Now on to our next set of goals!!! BSG!!!
(BSG… by the way… is our code for BECOME SOMETHING GREATER!)
Want to learn how to increase your soccer speed and strength? Ready to Become Something Greater? Our Integrated Performance Training will provide you with elite strength training to make you a better athlete in less time. Off Season & Pre-season training programs will take you to the next level of performance. Ask us about our 1-2 day per week in-season training programs that focus on recovery, injury prevention, strength maintenance, and counter balancing repetitive motions associated with soccer specific movement.
Give us an hour and we will tell you 3 things missing from your game to take it to the next level!  Call Us at (949)542-5100 or Contact Us by Email TODAY.