Talented, Tenacious and the long road to becoming an elite athlete…
A great performance strength & weight  training program can make a talented athlete an elite athlete. I know from personal experience that a good high school athlete with the tools but lacking the structure to develop them is going fall short or end up giving up before they have a chance to realize their full potential.  I was a high school state champion, that was a bit undersized and because of that and my lack of real training I didn't  get recruited anywhere.  I had talent, drive and discipline and yet because I did not know what I was missing, or the right tools to be a top competitor, I went to a JC track and field powerhouse at Mt. Sac.  During that time I got an inch and a half taller, gained about 35 lbs, and finally started receiving attention and I was recruited by several Division 1 schools.  Like UCLA  and transferred later to the University of Colorado, where in the end I earned a full ride scholarship and was a Division 1 All American.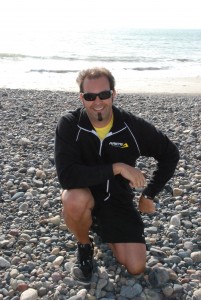 This is the long road… and had I not been so determined I may have given in like many other athletes that fail to reach their potential.  I am grateful  I was a very, very determined individual, because I knew there was more, more in me, I knew that I could become something greater if only I had the tools.  After college, my dreams and determination did not end and I had olympic hopes and I went for it.  I knew the key was to have access to more experts, finding a new coach and mentor was the first step to becoming ranked top 10 in the US and an Olympic trails finalist at the age of 26.
I was finally realizing my potential, but it wasn't easy…
I was smart enough to realize that if I did just what other, bigger, more talented athletes did, they would always be greater than I could be, so I learned about my personal needs as an athlete, that included nutrition, supplements, my hormone profile, my weaknesses and structural imbalances and I kept at it… gaining more knowledge, ability and talent and I made bigger gains and became a nationally ranked competitor. It's a cool club to get into. Trust me.
The point is, it was deeply gratifying that my efforts and determination paid off BUT I wish I had found a trainer and mentor like me when I was 16. It wasn't until I was going into my third year of college at UCLA did I learn or begin a serious training program, and I got stronger and bigger quickly but I often wondered what my potential might have been had I began strength & weight training like that in high school ( like my UCLA teammate John Godina who became a 4time world champion and 3 time Olympian,) Imagine what a 6 year head start would have enabled me to accomplish or more importantly what you can still accomplish. I would have very likely been in the mix for a NCAA national title, and I sincerely believe I would have made the Olympic team. Starting in high school, just 6 years earlier would have given me the much needed foundation of strength and ability that I developed only after years of getting the minimum amount of guidance to be successful.
Every year thousands of talented athletes are slipping through the cracks…
like I very well could have.
They get discouraged, and without guidance and the right tools, most give up. I speak from personal experience,  I felt this way more than once. It is prevalent among high school athletes, and it still happens to Collegiates trying to get to the pro's, pros, trying to remain pros, and pro's trying to extend their careers as their talent slips all that can fill the gap is the right training, techniques, programs and nutrition to suit your sport and your body.  Who you choose as a trainer can make all the difference between victory and defeat, between becoming something greater or slipping into the status quo…
I have built strength & training programs that help athletes reach their full potential based on what I needed to become something greater… and Arete Athletes are becoming something greater every day and reaching potentials of going to better schools, having better collegiate athletic careers.
We have  Arete Athletes at D1 schools, International Olympic athletes and Pro Football athletes, and they are excelling. My  now college freshman athletes have adjusted seamlessly, because they were prepared and learned what it was going to take to achieve their best and compete at the next level.  Unlike me,  they've got the determination and the advantage of having had the best training, and they are the ones who are ahead of the competition coming in with them.
Arete offers a solid program, trust the program, follow it and you will see your performance dramatically change in 6 weeks, and in 12 you'll be at an entirely new level, and in a year the most dominant athlete on you team.
Think about that and ask yourself if you want to Become Something Greater. Really ask yourself. Everyone wants to be better, but only a few are willing to do everything that it takes to make that happen. As advanced as the Arete system is, it requires that dirty little four letter word…. WORK.
Let's face it, eating junk food and bench-pressing every day is really pretty easy. WORK  is how you Become Something Greater. ARETE has the program and the mentor, If you are willing to work… Congratulations, you've got what it takes.
At Arete we don't promise that you will get better…. We Guarantee That It's Going To Happen..!!!
Don't Slip through the cracks, CALL (949)542-5100 or

Contact Us

for a complimentary session that will imporve your performance in 7 DAYS GUARANTEED!