At Arete, there is no doubt that we help athletes perform better and reach their true potential, and truth be told that is why most of our clients come to us.  There is another "BIG" issue we help our athletes and clients with that they may never be able to thank us for… and that's OK, because we PREVENT SPORTS INJURIES through fully integrated and proper athletic training.
Take a look at the facts, they are hard to ignore…
This Report was compiled by the Youth Sports Safety Alliance to report Injury Rates by Sport and Type of Exposure, High School Sports-Related Injury Surveillance Study, US, 2009-10 School Year*
Nationally Estimated # Injuries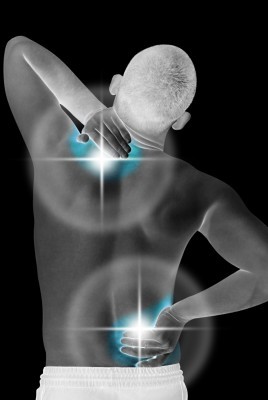 Overall total  1,359,897
During Competition  754,091
During Practice  605,805
Boys' football total  581,414
Boys' soccer total  153,485
Girls' soccer total  181,159
Girls' volleyball total  67,760
Boys' basketball total  85,063
Girls' basketball total  78,709
Boys' wrestling total  80,390
Boys' baseball total  64,053
Girls' softball total  67,862
You can view the whole report by CLICKING HERE
---
---
According to SAFE KIDS USA:
More than 3.5 million children ages 14 and under receive medical treatment for sports injuries each year.
Injuries associated with participation in sports and recreational activities account for 21 percent of all traumatic brain injuries

among children in the United States.

Overuse injury, which occurs over time from repeated motion, is responsible for nearly half of all sports injuries to middle-and high-school students. Immature bones, insufficient rest after an injury and poor training or conditioning contribute to overuse injuries among children.

Most organized sports related injuries (62 percent) occur during practices rather than games. Despite this fact, a third of parents often do not take the same safety precautions during their child's practices as they would for a game.
A recent survey found that among athletes ages 5 to 14, 15 percent of basketball players, 28 percent of football players, 22 percent of soccer players, 25 percent of baseball players and 12 percent of softball players have been injured while playing their respective sports.
Children ages 5 to 14 account for nearly 40 percent of all sports-related injuries treated in hospital emergency departments. The rate and severity of sports-related injury increases with a child's age.
Injuries and accidents happen, but in the area of OVERUSE and IMPROPER training… they can be prevented and we are an advocate for young athletes and their parents for this very reason!
We offer a Complimentary Performance Assessment that not only tells you how to get in the game and become greater at your sport, but identify your weaknesses and vulnerabilities to prevent injuries that could take you out of the game completely!
Call us today to learn more at (949)542-5100  or CONTACT US to schedule your Complimentary Performance Assessment.