Although we work predominately with Athletes at Arete , about 25-30% of our clients are professionals, business owners and executives who want to stay fit and healthy and be treated like a pro.  Whether they want to lose weight, build muscle, recover from an injury, reduce pain or just feel confident and strong…  often they have no idea about all the benefits they are about to receive.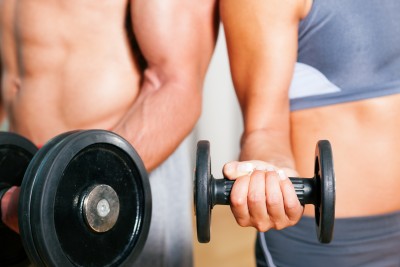 We give all our clients a complimentary performance assessment and the results of that have filled in some amazing gaps that have changed people's lives in positive ways and we thought you should know about it.
Here are some of the most powerful results :
Reduces stress, anxiety and is the best anti-depressant on the market which improves adrenal health.
Lowers high blood pressure.
Reduces risk of diabetes and helps stabilize insulin levels. ( this is what makes losing fat nearly impossible.)
Significantly reduces the risk of cardiovascular disease.
Lowers LDL (bad) cholesterol levels, and increases HDL(good) cholesterol levels.
According to clinical studies strength training is one of the most effective way to manage stress.
Builds bone mass and that lowers risk for osteoporosis.
Improves confidence and performance in all areas of life.
Increases your metabolic rate and burns more calories while resting.
Regular bowel movements.
Reduces PMS symptoms.
Lowers unsafe high estrogen levels which reduces the risk of cancer in both men and women.
Strengthens immune system to stay healthy and recover quickly.
Improves posture, balance, flexibility and endurance.
Balances your body composition resulting in more muscle, more muscle tone and often a leaner and more flattering shape.
Reduces risks of injury now and in the future by building bone mass and muscle support.
Helps you sleep deeper and fall asleep faster.
make you feel more confident & energetic
Bottom line is because of all this, your life is extended and so is the quality!
If you were able to accomplish just 3 things on this list what positive affects would they have on your life, you job, your relationships, your odds of success?  Come in for a Complimentary Performance Assessment and find out.  Call us at (949)542-5100  or

CONTACT US

today to schedule.