ARE YOU A FOOTBALL, BASEBALL, TRACK & FIELD, SOCCER, WATER POLO, BASKETBALL, VOLLEYBALL ATHLETE ?
What will you be doing in the OFF & PRE-SEASON this year?
Are you gaining the edge on the competition or losing it?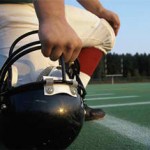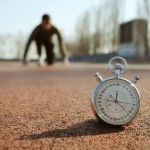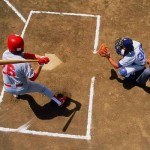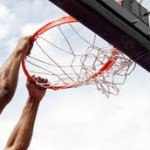 More sports are training and playing year round, but there is a small window in the off and pre-season months that could make the difference between a repeat next season or an explosive one!  Whether you have a 4 or 12 weeks between your training and seasons, there are some things you should know so you gain the advantage in the OFF & PRE-SEASON while your competition may just maintain the status quo…
HERE IS WHAT YOU NEED TO KNOW:
HAVE FUN: Usually that's why we start sports in the first place… to have a good time!  Then you get serious about winning, becoming stronger, faster, better and sometimes even get burnt out.  DEVELOP and take part in TRAINING ON & OFF SEASON that keeps it real while you are going after the RESULTS.
DEVELOP THE MINDSET TO BECOME SOMETHING GREATER: For the young athletes we work with across all high school sports, we hear one thing in common from our athletes.  They are usually only thinking of their performance on a day to day or seasonal basis and not really tying them into any long term expectations, like becoming a collegiate athlete and getting that scholarship… THIS DOESN'T JUST HAPPEN! It  takes training with a purpose and some cutting edge science & skill to know what taps the potential of each athlete.
CHOOSE A COMPLIMENTARY OFF SEASON SPORT: Athletes are called "athletes" because they are all around athletic and have skills in multiple sports.  So don't just be a High School Football Player or High School Baseball Player become and ATHLETE and play another sport in the OFF SEASON.  For example if you are in FOOTBALL, you could learn and gain a lot by being in TRACK in the OFF SEASON.

GET BALANCED:

Depending on your sport and position, chances are you have over worked some parts of your body during the season and under worked or completely ignored others.   Spend 3 to 4 days doing weight & strength training with dynamic lifts and 2 days on agility training specifically tailored to sports position and your strengths and weaknesses. This may be the biggest benefit to the OFF & PRE-SEASON training is to allow your body to RECOVER that which was abused and STRENGTHEN that which was unused.  This alone could take your GAME to a whole new level!
NUTRITION & SUPPLEMENTS: This goes without saying… as sports nutrition and supplements are important year round, but you have an opportunity to really FOCUS and maximize the benefits during the OFF & PRE-SEASON to gain mass, lose weight… and reach your goals.
MASTER YOUR BODY & ENERGY: When you know your body and it's capabilities you can become an superior athlete, but to know your body you need to take everything I have said so far and match it with the science behind why some athletes reach their potential while others fail…  That is why we take the whole athlete and break it down using the latest science including a Hormone Profile, Nutrition & Digestion Screening and a thorough Integrated Performance Test so you know exactly where you stand and what you need to do to BECOME SOMETHING GREATER.
We offer Private Training and NOW in the OFF & PRE-SEASON Group Strength & Conditioning Camps are forming.  Don't miss this chance to take your game to the next level, by next season…
WE GUARANTEE IT!




CALL (949)542-5100

or EMAIL US to set up a COMPLIMENTARY SESSION.