When you show up to work or any sporting event for that matter… what do you notice?
The level of talent and competition is at an all time high, and increasing at rates that have most of us looking for ways to improve our skills and performance in every area.
This is why we work with more and more young athletes in every sport  from Pre-Teen to High School and on in to College.   Professional strength and weight training helps athletes of all ages gain the competitive edge in their chosen sport or sports.  The great news is when you start young and when it is done right… the benefits are priceless and extend far beyond maximizing just sports performance!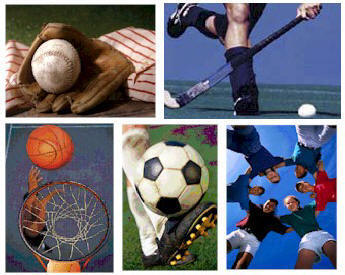 Here are some things you should know :
Every strength, weight, nutrition or fitness program should have a foundational health assessment and history before you start. Especially for young athletes as their bones and muscles are still growing and developing. You can not create a safe and results oriented program without fully assessing the athlete.  We see this happen a lot, and it is frustrating for parents who are paying top dollar and for the kids who want to see and feel the results!
Based on the initial assessment, a custom, well rounded program can be created. It should include nutrition, strength, resistance and or weight training, flexibility. conditioning, mobility, speed and performance.  You may also hear suggestions with diet or activities that require simple changes, these changes are intended for the overall well being and health of the athlete… be open to them and see & feel the difference.
Injury prevention is a big concern, especially for parents. Young athletes tend to be naturally competitive and push themselves maybe harder than they should, sometimes coaches or team mates play a role as well.  With a professional strength training program and coach,  young athletes will develop and strengthen bones without stunting growth in addition to preventing injuries in training and on the field.
We see so many young athletes come in with structural balance issues.  This shows up as being overdeveloped in the muscles that are dominantly used and underdeveloped in the rest.  This can create chronic pain and injuries as well as hinder mobility, flexibility and performance. We train the whole body and the whole athlete at Arete.  Balance equals strength and the agility and ability to perform at your best.
Making "Healthy" a habit! The parents that come in with their teenage athletes often complain about their sons or daughters diet and the type of exercise they do.  The great thing about working with an experienced strength coach, is often we reach them in a way parents can't.  Nutrition, sleep, stress, balance and strength all become important by inspiring the part of them that want to compete at a higher level and perform better than the rest.  You would be surprised at the good habits our young athletes pick up and keep from the internal drive to be the best!
Opinions and experts… there are a lot of them.  Specialization sounds like the way to go, it even has the word special in it!  Word of caution, developing an athlete for one sport or one position leads to burnout, boredom and repetitive stress on muscles and bones that leads to injuries.  Young athletes need a well balanced program that adjust to their hormones, growth spurts and overall well being and career as an athlete.
Supervision is key… technique is so important when it comes to the safety of a young athlete.  Often when they are conditioning at school or at the gym with friends… there are too many distractions and not enough attention and personalization.  This can lead to injuries and a lot of hard work and no improvement in performance, which can ruin confidence and discourage and athlete all together.
Strength and resistance training when done with a professional is all about quality not quantity. Young athletes still have a short attention span and lots of other things on their minds with schoolwork, friends and a social life.  Arete offers focused strength programs that are simple for young athletes to understand and implement… best of all, results are much faster and transform young athletes where it becomes obvious they are doing things right.  Their health, energy levels, strength, flexibility, coordination improves and everyone will notice in their performance level!
CONFIDENCE, FOCUS, HEALTH, SAFETY, ENERGY… just a few of the far reaching benefits of Strength Training for Young Athletes!
We work with athletes of all ages, but as a parent myself… I am concerned about what young athletes are doing to their bodies to be more competitive!  The things I see and hear would scare you and believe me they are doing damage, sometimes permanently.  We are advocates for young athletes and their parents, promoting a healthy and solid approach to reaching maximum athletic performance with common sense and cutting edge science and support!
If you have questions about you or your young athletes existing sports programs or training, please do not hesitate to Contact Us or call us at (949)542-5100 for a free evaluation to make sure you are getting everything needed to perform and experience your explosive potential!
Stay Young & Stay Strong,
Coach Erik